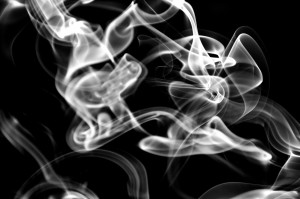 There are very few cigar connoisseurs out there who have never heard of Partagas cigars. Indeed, Partagás is one of the oldest and most recognizable cigar brands in the world, having been in existence for roughly 160 years. While it might be more than a little difficult to wrap your mind around the idea of a single brand surviving for well over a century, it really comes as no surprise that Partagás cigars have remained so popular over the years. Cigar enthusiasts are often highly particular about the kinds of tobacco rolls they use, and for many people, Partagás and other brands like it are the absolute epitome of what smokers should look for in quality cigars.
The Partagás cigar was pioneered by a Spaniard named Jaime Partagás, who was known far and wide in his time as one of the leading suppliers of quality cigars. In fact, there is evidence suggesting that Partagás cigars were widely used among European and Asian nobility, which is rumored to be the reason that his cigar factory (established in 1845) was known as the Partagás Royal Tobacco Factory. The cigars that are sold under the Partagás name continue to live up to their excellent reputation, and it's rather easy to believe that these fine rolls were once highly popular with people of great wealth and taste.
When Partagás was murdered a couple of decades after the establishment of his tobacco factory, his son José took over his business. The Partagás Royal Tobacco Factory was sold off several more times following the death of its founder until 1940, when it was left in total control of the family of Ramón Cifuentes. It wasn't long before Partagás became the highest-selling cigar brand throughout the world, and it is still considered to be a golden standard by many smokers across the globe. Nowadays, the name Partagás refers to cigars sold by two distinct entities which, ironically, are also competitors. These businesses are based in Cuba and the Dominican Republic, respectively, and both strive to manufacture tobacco products of the utmost quality.
Don't make the mistake of feeling as though these elite cigars aren't within reach of those who aren't exactly wealthy. With the advent of the Internet, it's now easier than ever to purchase authentic Partagás cigars at relatively affordable costs. If you're interested in trying these Cuban cigars for yourself, then all you have to do is perform a simple web search. You will instantly be greeted with countless results for reputable online tobacco companies that stock cigars of the Partagás brand.
If you're looking to buy genuine Partagas cigars at an affordable cost, then you've certainly come to the right place. TobaccoOnline is an excellent resource for smokers who wish to expand their horizons and experience entirely new levels of satisfaction. Call 44-20-707-843-40 or visit http://www.tobaccoonline.co.uk.